User Experience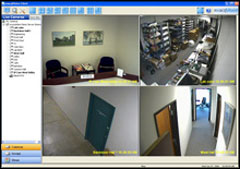 Easy-to-Use , Contemporary User Interface
Common User Interface from one camera to hundreds of cameras. Customize camera groupings and views. Fully administer users and servers from any location. Intuitive look and feel.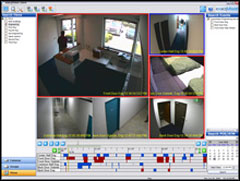 Powerful Search
Graphical view of recorded activity allows for intuitive search and playback of desired video. Search on motion, alarm, POS, ATM, Access Control, and more. Search across cameras and systems, with simultaneous playback of many cameras.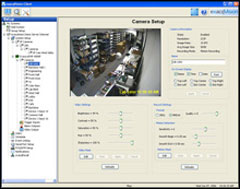 Easy Setup
Easy and intuitive administration of users, servers, cameras, alarms, and external equipment. Client-Server architecture enables total administrative control from any remote location.